Drink Birthday Cake (shakes)
and Lose Weight!!
I never thought I could lose weight drinking a Birthday Cake with sprinkles.
But I have and it tastes delicious!
Yes. You read that correctly. Drinking a Birthday Cake with sprinkles. And even the sprinkles are healthy! They have a meal replacement shake that looks & tastes just like the birthday cake with the little colored sprinkles. It's so yummy and is healthy for you. 
That is just one of the delicious flavors of shakes Isagenix offers. There is also, vanilla, strawberry, and chocolate.
The real goal is not weight loss. The real goal is eating healthy and getting proper nutrition.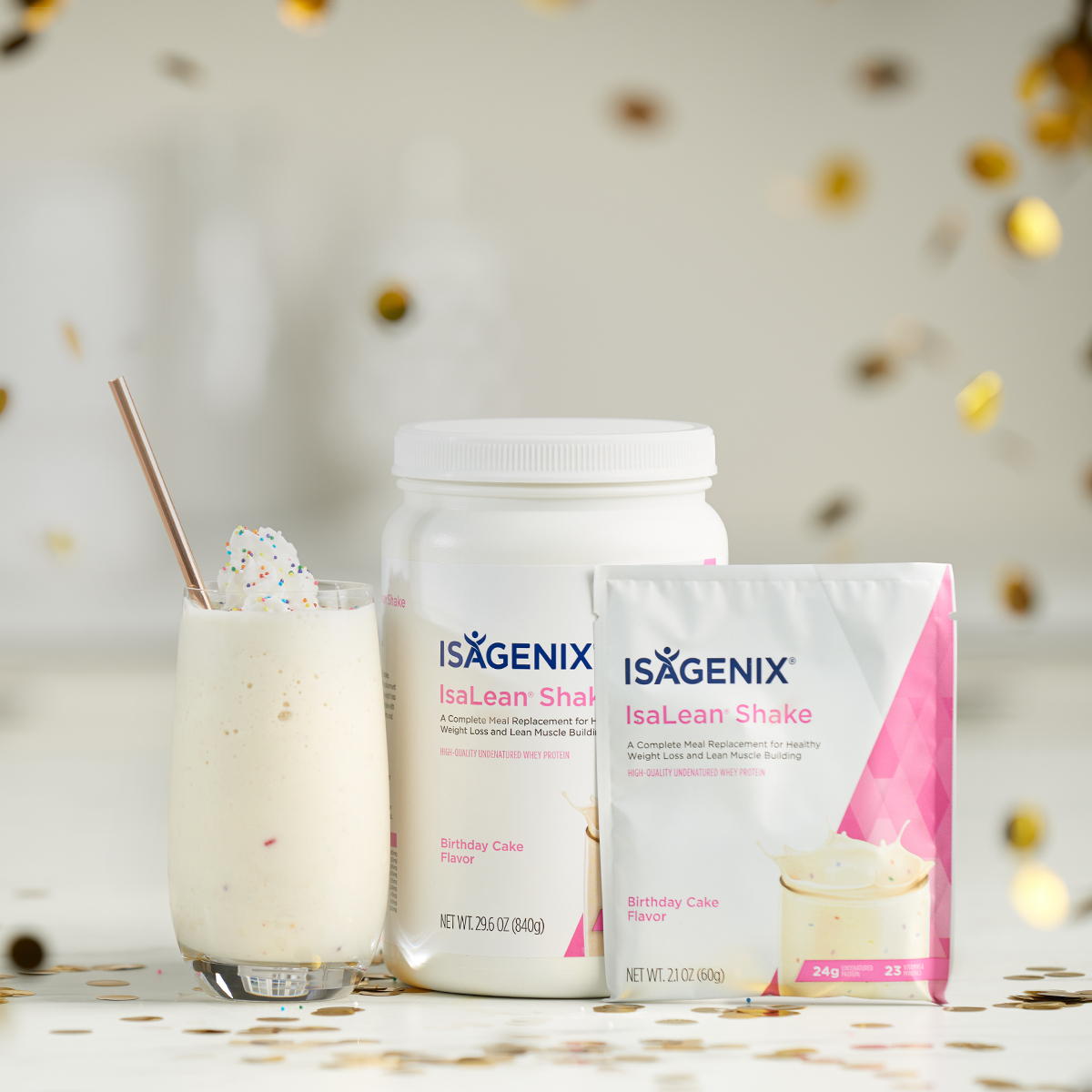 Even the yummy sprinkles are healthy!!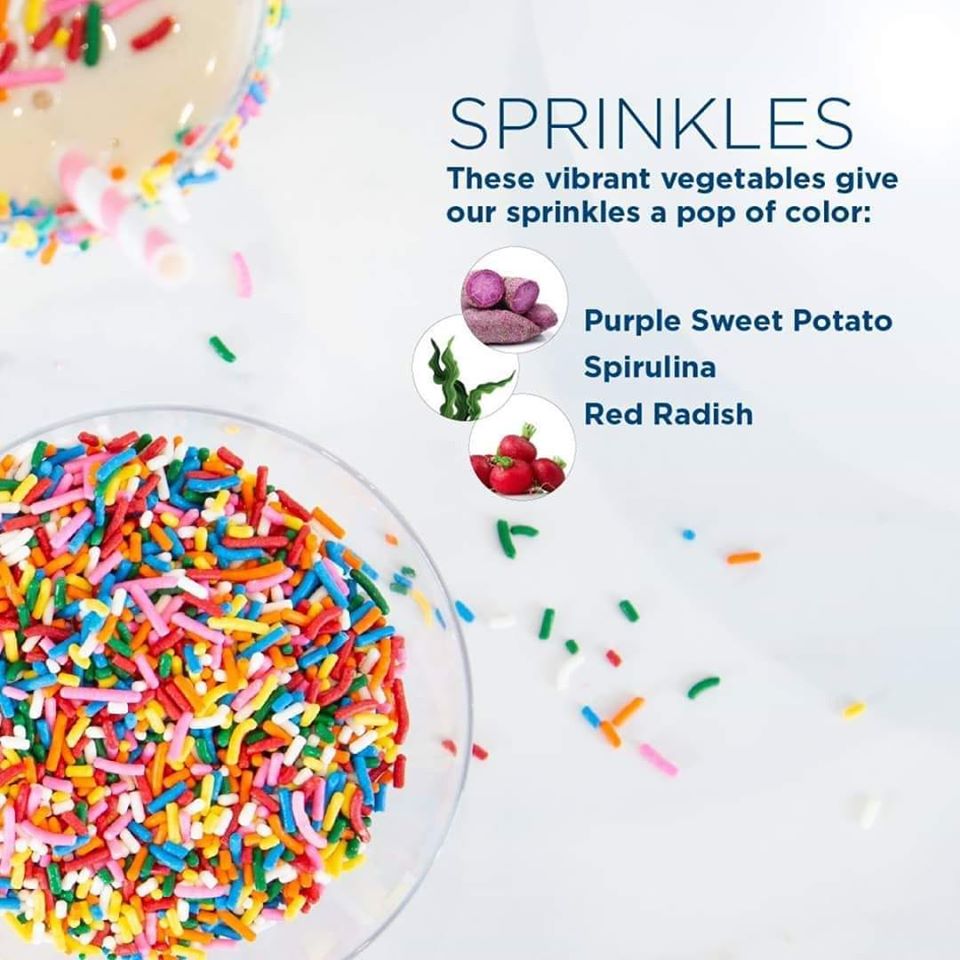 During the 16-week IsaBody Challenge, I released about 1-pound/week. At the end, I was down 14-pounds. AND…my waist is 5″ smaller since I got rid of the bloat. And I am maintaining. For me, that is just a bonus. It's not a lot but I didn't need or want to lose a lot. Most important to me is that I have an easy to follow system that helps me eat healthier and I feel great! No extra cost. I just reallocated some of my grocery money.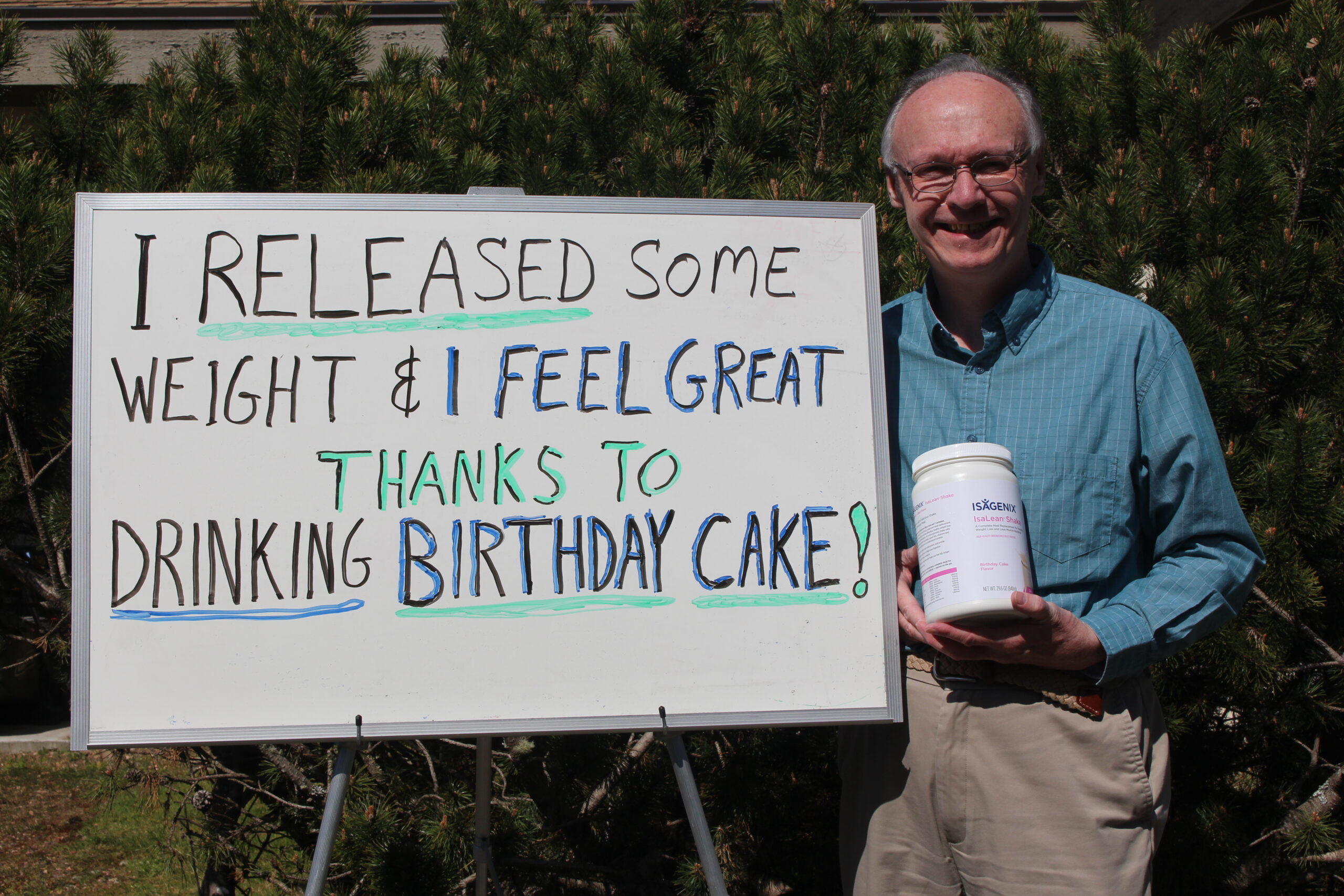 Isagenix goes Beyond Nutrition
Since its inception, Isagenix has led with science-backed products, and now will continue to put Isagenix products to the test in discovering how they can benefit health. By partnering with well-respected universities and laboratories in funding and conducting clinical studies, Isagenix is contributing to evidence-based nutrition research while also providing clinical substantiation for Isagenix systems for healthy weight loss and healthy living. 
Isagenix nutrition products provide complete nutrition. Whether you want to lose weight, increase muscle, or just eat healthier, you can customize the products you use and how you use them.
They are basically the creators of intermittent fasting. Isagenix has developed a planned program that is nutritionally supported. The program is called IsaBody Challenge® and has been proven to help people lose weight and improve general health. More about this including a video further down this page.
Jump to that section.
IsaGenix offers many products including:
Weight Loss

Performance

Vitality & Well-Being

Personal Care & Beauty
Some of my favorite Isagenix products
As I mentioned above, the Birthday Cake meal replacement shake is one of my favorites.
For an extra treat, I will mix it with the Strawberry or Chocolate flavors. The only thing missing is the candles. At least, I don't think there are any in there. If they are, I know they are healthy as well.

IsaLean® Shake
IsaLean® Shake is a superfood meal replacement packed with incredible flavor and the nutrients your body craves to support healthy weight loss, lean muscle building, and a better lifestyle. It has energy-fueling carbs, good fats, vitamins and minerals, and 24 grams of high-quality protein — all perfectly balanced to create a meal replacement that's equally delicious and effective.
Grass-fed whey and milk protein.
Superior branched-chain amino acid profile.
Active enzymes to help ease digestion.
8 grams of filling fiber.
Made with natural ingredients. No artificial flavors, colors, or sweeteners.
They are Gluten-Free, Soy-Free, Low-Glycemic, Grass-Fed Whey.
There are Plant-based shakes as well.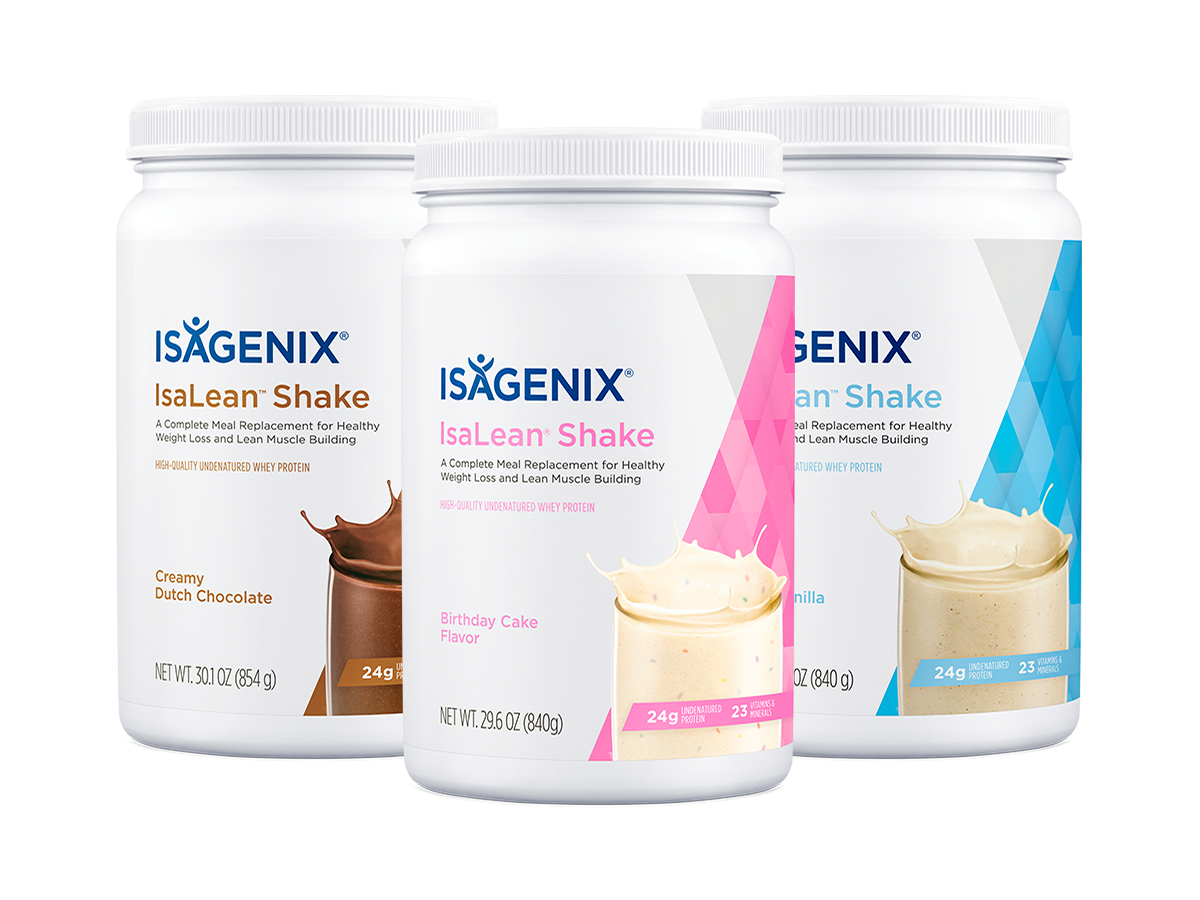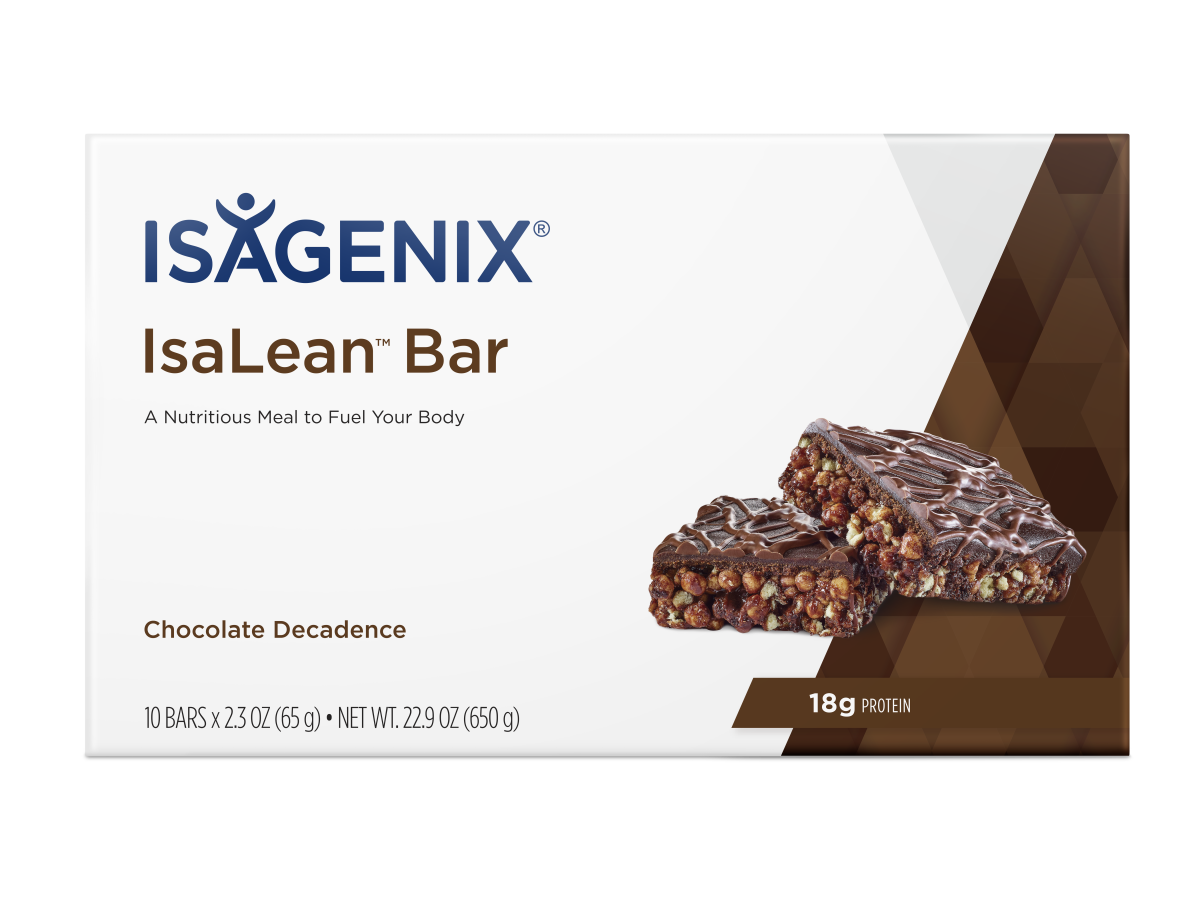 IsaLean Chocolate Decadence Bar
One of my other favorite foods is the Chocolate Decadence meal replacement bar. It is delicious, nutritious, and filling.
IsaLean™ Bars are delicious, easy, and perfect for a quick meal on the go. If you're looking for a nutritious meal, but don't want to sacrifice taste, IsaLean Bars are a great option.
Provide 18-19 grams of high-quality protein

Support lean muscle building

Help satisfy cravings and support weight loss while on the go
BEA™ sparkling energy drink
BEA™ is an invigorating sparkling energy drink that delivers both the naturally sourced caffeine and rich nutrients your body craves to own the day. And at 10 calories and less than 1 gram of sugar, you can feel good about the drink that makes you feel great.
125 milligrams of caffeine naturally sourced from green tea.
Made with raw nutrients and vitamins sourced from fruits and vegetables.
Packed with adaptogens and antioxidant vitamins A, C, and E.
10 calories and less than 1 gram of natural sugar.
Choose your flavor! Refreshing Berry Bellini and

 

NEW

 

Citrus Sunrise.
No artificial flavors, colors, or sweeteners.
Ages 16 and older.
Twelve 12-ounce cans per case.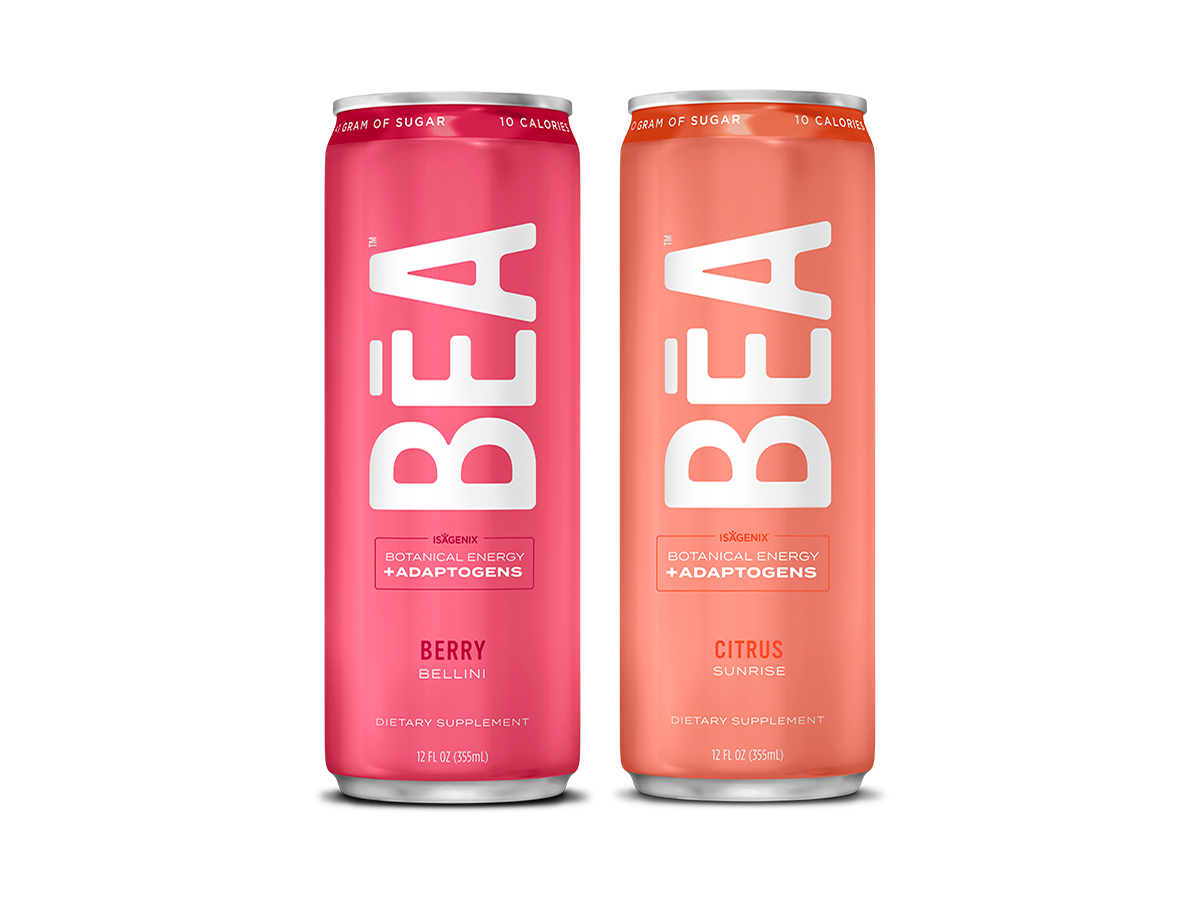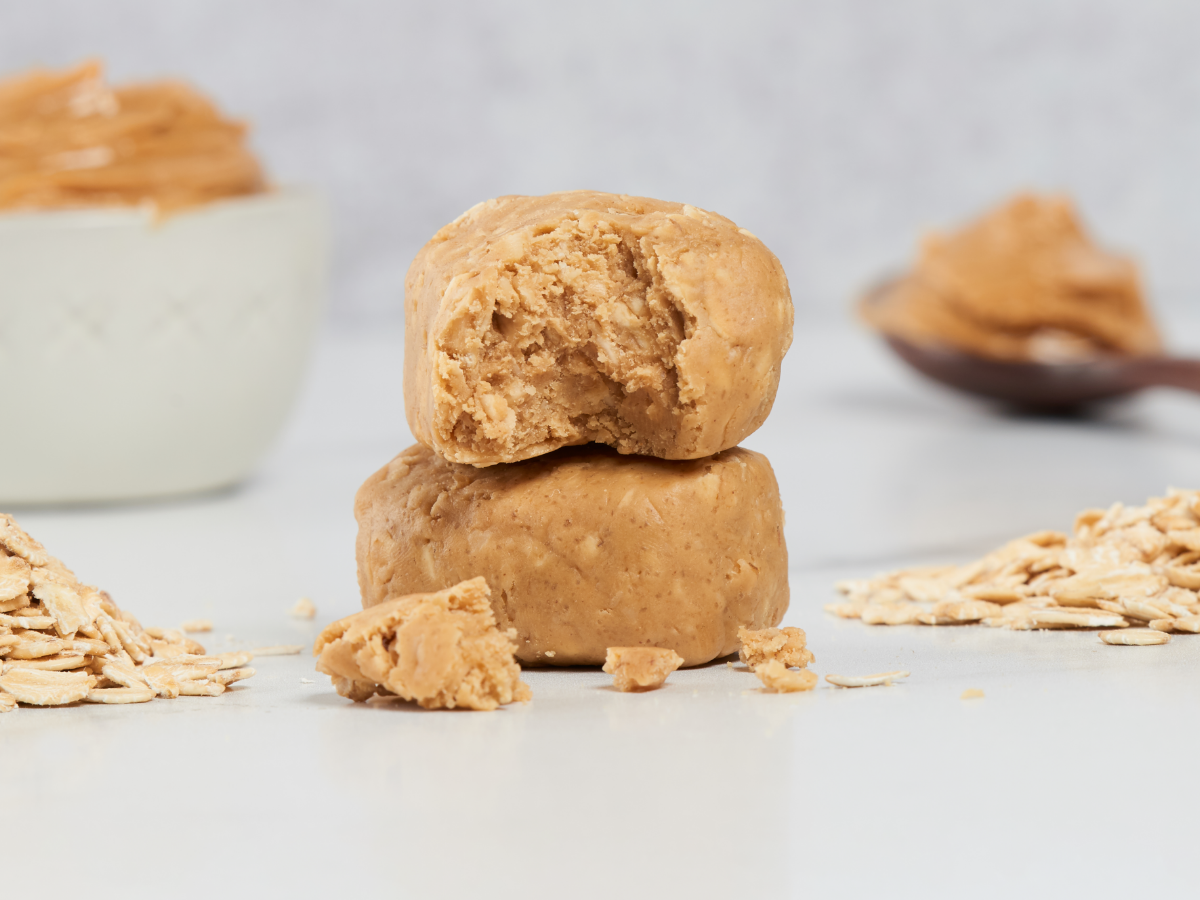 Peanut Butter Snack Bites
Another favorite of mine is the Peanut Butter Snack Bite. Small but filling. Yes. Yummy too.
Snack Bites make battling those cravings — especially when watching your calories — a cinch. With five grams of protein and 100 calories per serving, these conveniently packaged bites were designed to stop hunger in its tracks. Wholesome and packed with rich peanut butter and oats, these snacks are reminiscent of cookie dough happiness (who doesn't like to lick the bowl?). Satisfaction is just a bite away!
Helps to satisfy hunger and cravings.
100 calories per snack.
Contains DNF-10, a specialized peptide derived from baker's yeast.
Good source of protein.
Good source of fiber.
Cleanse Day approved.
Delicious Peanut Butter Bliss flavor.
No artificial flavors, colors, or sweeteners.
IsaDelight Super-Chocolate
Never feel guilty about giving in to your sweet tooth again.
IsaDelight® Super-Chocolate is an individually
wrapped, power-packed treat infused with
green tea extract and power-packed with
B vitamins and minerals to help you stay on
track with your weight loss goals without
feeling deprived.
60-70 calories per chocolate square
Key nutrients for nourishment between meals
Satisfies cravings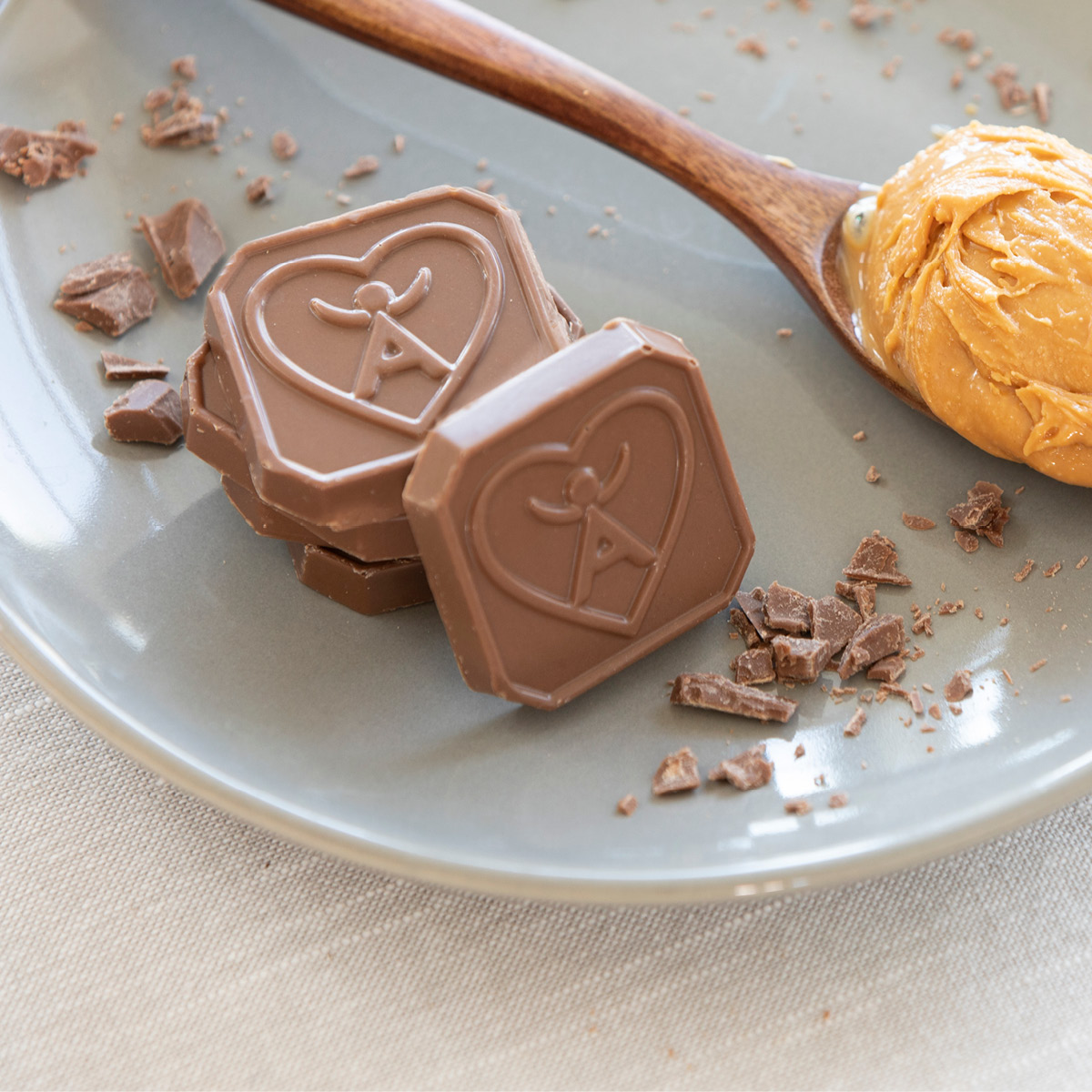 More About the IsaBody Challenge
The IsaBody Challenge® is an amazing, proven intermittent fasting program. It lasts 16-weeks. It is different than other fasting programs in that it is nutritionally supported. Your body gets necessary nutrition during your fast or Cleanse Day.
Those that completed the program reduced their weight an average of 24-pounds over 12-weeks and kept it off. Again that was an average. Some dropped more others less. This is not just a weight loss program, it is a life-style for healthier living. Watch the video for more details.
The IsaBody Challenge® is a total-body transformation program for Isagenix Customers designed to provide the community and accountability you need to empower your healthy change. Isagenix isn't just about weight loss, and neither is this Challenge. This is your opportunity to change your life for the better, whatever your goals may be.
You'll leave this program a better person than when you started. Plus, you'll receive a coupon code for up to US$200 of Isagenix products when you successfully complete your IsaBody Challenge and the chance to win a share of more than US$1 million in money, prizes, and trips! You're already using the Isagenix products, so why not take advantage of the IsaBody Challenge?
Would like to eat for Free & make extra money just for sharing?
By using the shakes and other products, you are eating healthier and saving money at the same time.
And you have access to an amazing compensation plan just for sharing this with others. Get paid for eating & sharing. Pretty cool.
When's the last time your favorite restaurant paid you for referring someone? Could you use some extra income?
Click Here

to see the Ultimate Guide to a Whole New You.
While there, explore all the products Isagenix offers in my

Online Store

.
I invite you to contact me for more information and to schedule a free consult call using the Contact form or

Schedule form

on this Website.