I believe that quality of life is important!
Take control of your well-being.
What if you had access to revealing and relevant information about your body – an owner's manual of sorts?
What if the technology existed that would empower you with the knowledge to live your best life?
Your body is electric. Science has discovered that every cell, tissue, and organ of the body is 98% energy that resonates with a unique frequency and vibration.
AO Scan Technology by Solex provides a timely and cost-effective way to collect the information your clients, friends, and family require to make life-altering decisions about their bodies that affect their peace of mind and optimal well-being.
This non-invasive and safe technology provides you with information about your body at the cellular level.
Astonishing accuracy paired with stunning visuals will help guide the optimization of each cell, tissue, and organ to enhance the well-being of the entire human organism.
If you are familiar with Star Trek, you have seen the Tricorder they use to scan someone.
In my opinion, the AO Scan Technology is the closest thing we currently have to a Tricorder. Plus, it can scan someone virtually, anywhere in the world.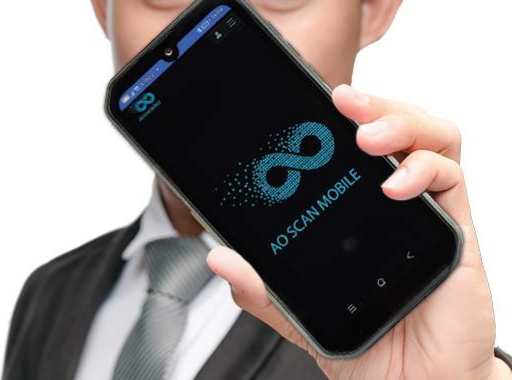 As an Independent Quantum Living Advocate, I am proud to offer scanning services using this technology.
CLICK HERE for more details about what I offer.
About the Technology
The AO Scan Technology™ is powered by the Innergy-Cloud™ and developed under the direction of Loran Swensen, our President. This technology is clinically tested and performs on a body of proof that has two decades of results. 
Over the past 50 years, leading scientists from around the globe have cataloged thousands of Blueprint Frequencies – frequencies that are the same in every healthy human being.
Solex has compiled a database of over 120,000 unique Blueprint Frequencies and has developed a hand-held technology that allows you to compare your personal frequencies with our Blueprint Frequencies. We then display any variance to help you investigate further and take any corrective measures you deem necessary.
Information is your resource. Education is Solex's objective.
Solex's Mission
Employing the person-to-person education strategies of Network Marketing, our mission is to help each life we touch Master Quantum Living by allowing all experiences to be empowering.
Summary
AO Scan is an elegant yet simple technology that communicates with the body via subtle bio-frequencies and electromagnetic signals that guide you toward homeostasis – the natural state of balance.
AO Scan Technology comes from Russia, Germany, Spain, Asia, and the USA. This technology is based on the works of Nikola Tesla, Isaac Newton, Albert Einstein, Marie Curie, and others who theorize that everything physical at its most fundamental level is actually light, energy, and frequency.
** NOTE: THIS DEVICE DOES NOT DIAGNOSE, TREAT, OR HEAL. NO MEDICAL CLAIMS.
It is designed to educate you about the chaos in your body and then recommends ways to optimize your well-being.



The scan is a snapshot of what is going on in your body at that moment.
What is Quantum Living?
Quantum Living is an idea pioneered by physicists, scientists, and philosophers who combine ancient religious wisdom with thought-provoking subatomic discoveries in modern quantum theory. Blending physics and philosophy has changed the way we view existence. The universal implications are astounding when applied to the human body and to the life-defining power of our thoughts, feelings, and emotions. We call this emerging creed Quantum Living.
Journalist Marina Rose summarized the meaning of Quantum Living as follows:
"Quantum Living is best described as an extraordinary new approach to living that allows us to see our role in life as that of the active creator, rather than just the passive observer, creatively shaping our experience in a conscious and connected universe. It's an understanding that in this field of pure energy everything is possible, and knowing this, we live more thoughtfully, understanding every thought, feeling and action is in a delicate and interconnected dance at the deepest quantum level."
At Solex Global, we share these beliefs, and take it one step further—we are designing tools and technologies to empower individuals to make Quantum Living a reality.
Download a PDF summary of this AO Scan Technology.
If you would like to stay informed about this amazing technology and learn about any specials I offer, complete the form below to get on my list.
(If you previously subscribed, then you're all set!)
As a Thank You gift, you will be able to download a 38-page special report on various health challenges and recommended solutions. The report will be sent to the email you provide.
Considering buying your own device?
Contact me for more details before you place an order from my store.
I have additional details to help you decide what to order!
Visit my online store to see all the Solex products.